Photos: Grayland Beach S.P.
The sites are broken into 2 groups: Inland (sites 1-60), ccononsisting of 6 loops of 10 back-in sites each; and Beach (sites 61-120), mostly loops and pull-thru sites. All sites are an easy walk to the beach.
The Inland Sites have the greatest privacy; Loop 3 also has two yurts and one ADA site.
The Beach Sites have more variety, but also less privacy. They are also windier, but have many more yurts for protection.
There are five Beach Trails. Trail 4 is the prettiest, because of the trees and its direct view of the small Grayland Wind Farm.


The Tokeland Hotel, on the National Historic Register, offers fine dining and vintage accommodations.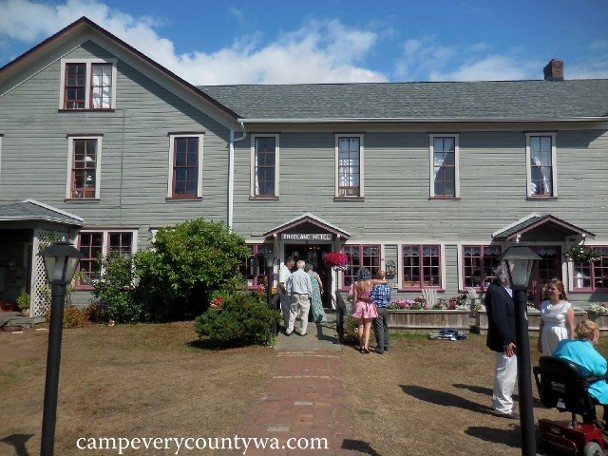 The Tokeland Hotel is also a favorite spot for weddings: