Horse Heaven Hills Campsites
We entered the area from the tiny town of Kiona, and turned west onto N.McBee Rd.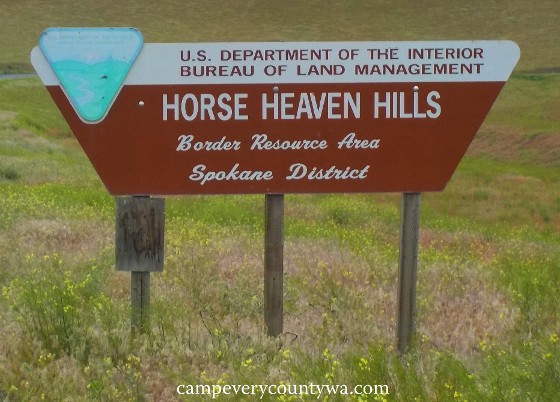 We found little in the way of campsites as we entered the patchwork of verdant croplands beyond the initial hills, so we turne west toward the City of Prosser.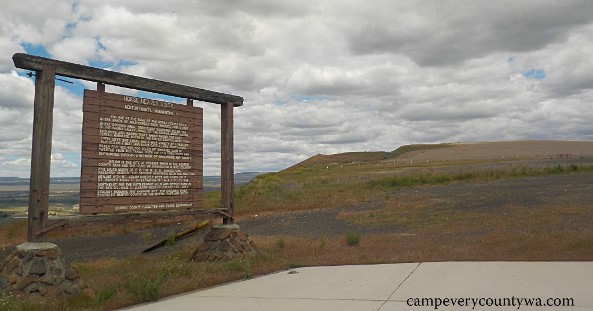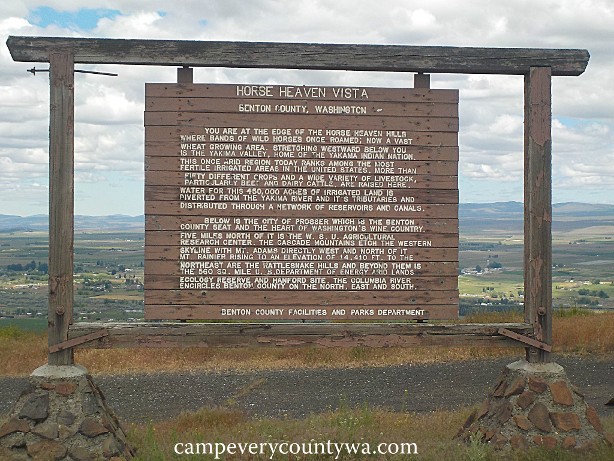 With the lower Yakima Valley in view, we turned into a rest stop-like area with a privy, interpretive sign, and viewing kiosk.


For more information on this area, contact the Benton County Historical Society in Prosser, PO Box 1407, 1000 Paterson, Prosser Washington 99350 Telephone 509-786-3842.