Photos: Kettle Falls Campground
The falls at Kettle Falls, covered by water with the creation of Grand Coulee Dam and Lake Roosevelt, can be partially glimpsed when water levels are low.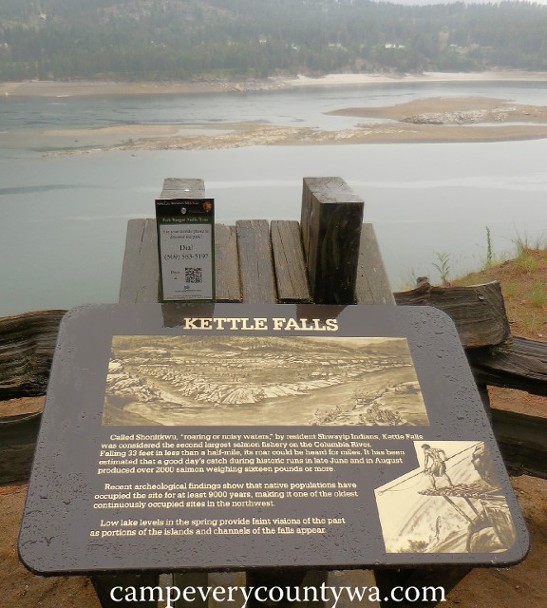 Historic photo of Kettle Falls before dams produced Lake Roosevelt. The original town was dismanted and moved to higher ground in 1938. The park rests on the original townsite.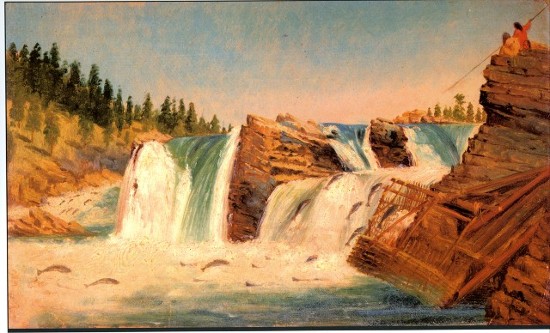 The best camping sites are those with views of Lake Roosevelt (sites 9, 10; 33, 34, 35, 38, 39; 63, 65, 66, and 68).
Our crews' campsites along Lake Roosevelt: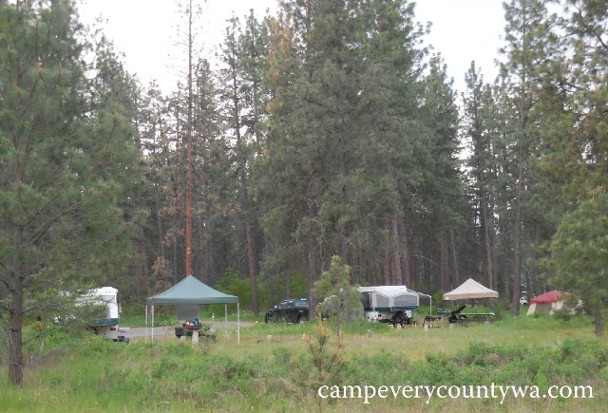 The Lake level was quite low during our visit, as you can see in the marina. The houseboats and "floating bathroom" were high and dry:
The Locust Grove is a stunning walk that leads to the Group Camp:

Various markers show the actual sites of business along Main Street. Some of the sidewalks and foundations still remain:
The Day Use Area is a long walk from the campsites, but includes a playground, sportsfields, a picnic shelter, and is where I spotted my first wild turkeys.
The surrounding area is steeped in history, including St. Paul's Mission, Fort Colville, and of course the Native American culture. The same small plot of land was occupied by all 3 at different times: