Photos: Lincoln Rock S.P.
A perfect view of "the rock," from which Lincoln Rock S.P. gets its name, can be had from the viewer in the Day Use Area: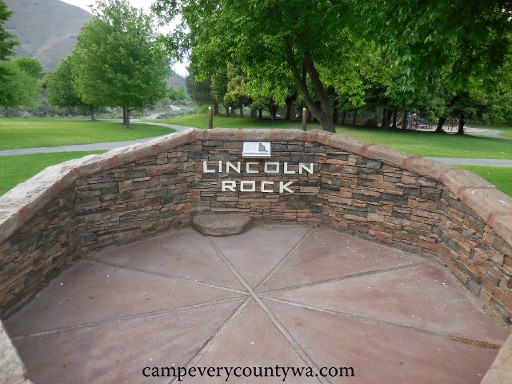 Loop A1 has no utilities for RVs, but has the most shade trees and the best access to Lake Entiat:
Loop A2 campsites are best for big RVs, and have water, elecrical, and sewer hookups, as well as good views of the Lake and "the Rock":
Loop B campsites have water and elecrical hookups for smaller RVs and tents, plus four cabins, and is the most "peaceful" loop. A group site and additional cabins are being built adjacent to this loop (notice the orange construction tape and wooden structures in the background). These should be ready for the 2016 season.

Our camp hosts, caught in a rare peaceful meal without interruptions.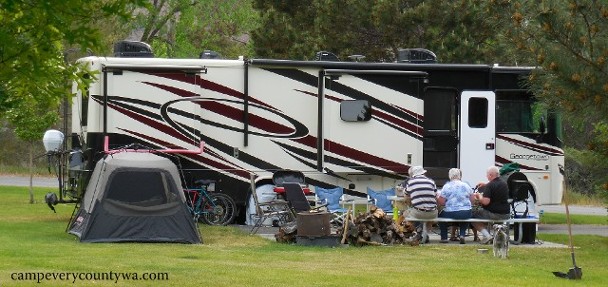 The campeverycountywa crew weighed in by camping in this loop.
The huge Day Use Area includes a swimming beach, a playground, an amphitheater, horseshoe pits, sports fields, and a Camp Store.
The Rock Reach Dam formed Lake Entiat from this section of the Columbia River. The dam is available for tours on the Chelan Co. side of the Lake.