a view of the Seattle skyline from the town of Manchester:

Campsites include back-ins, pull-throughs, ADA sites, and double sites.
Site 15 is our favorite, because it sits on a knoll, stays dry in he rain, but is otherwise shady.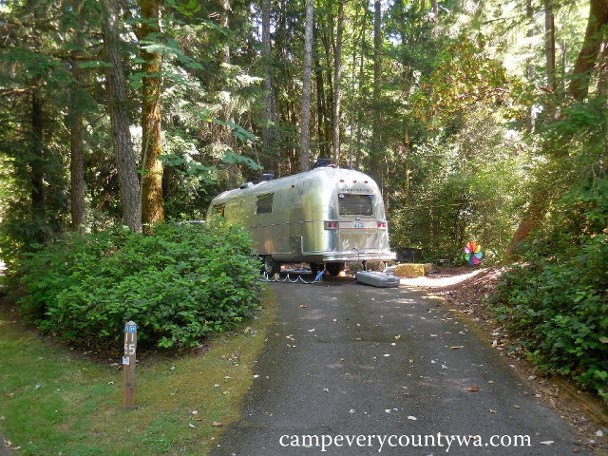 Three hiker-biker sites are tucked away in the prettiest part of the campground:
Sites 41-42 is the best of the multiple sites, providing more privacy and access to the beach area: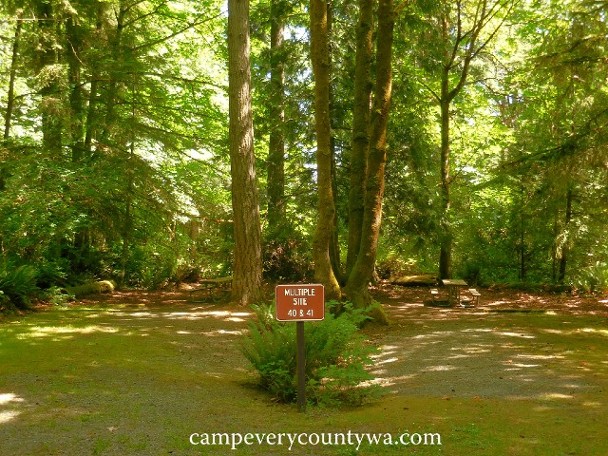 The Group Camp

has its own bathroom, showers, shelter, and group fire pit
The icon of the Park is the Torpedo Storage Building, now better known as the "Wedding Pavilion"
The various other bunkers and batteries are further reminders of the Park's military past: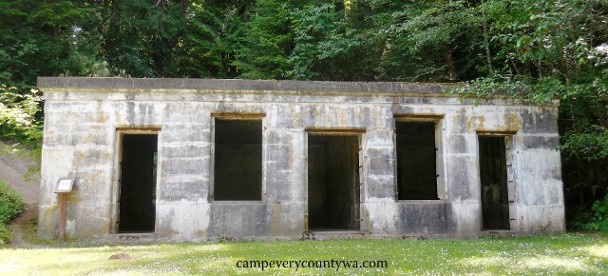 The bluff trail gives some of the best views of Puget Sound, Mt. Rainier, Bainbridge Island and Vashon Island:
Square Lake S.P.


(managed by Manchester S.P. This Day Use Park is located 13 miles from the main park, allowing freshwater fishing and human-powered boating)