Photos: Spring Canyon Campground
The lower camping loop is the busiest, but also closest to the Day Use Area and the beach.
The Upper Loop is less busy, with "carport-like" structures for extra shade. They provide both hookups for RVs (inner loop), and sites best fitted for small tents, hikers, and bikers (outer loop).
Two small Group Camps provide different camping options: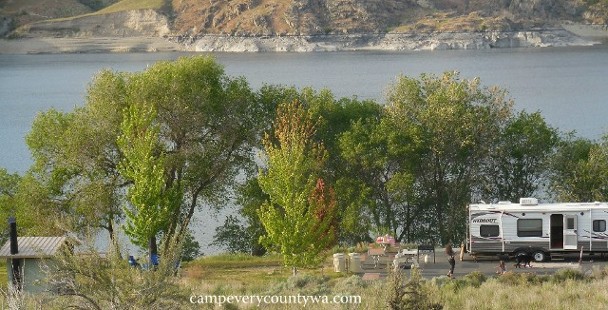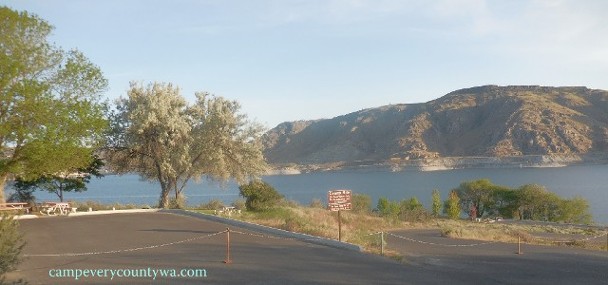 There is an abundance of wildlife here. We even encountered a hungry bear early one morning:
Lake Roosevelt was at its lowest level of the year, providing some beautiful and unusual beachcoming:
The Day Use Area provides an amphitheater, playground, shelter, and boat launch:
The sunrises at Spring Canyon are spectacular. Just watch out for bears: